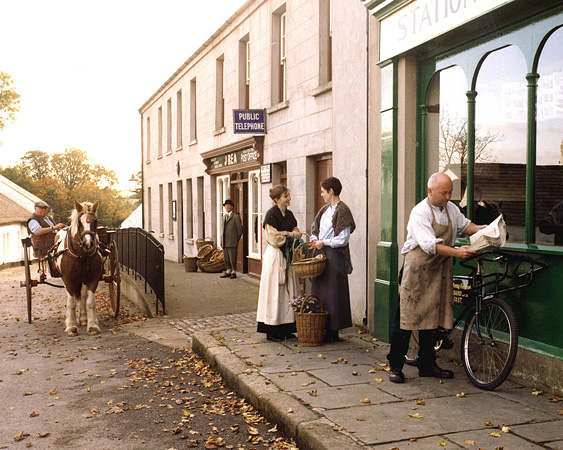 The Ulster Folk and Transport Museum is situated in Cultra, Northern Ireland, about 11 kilometres (6.8 mi) east of the city of Belfast. It comprises two separate museums, the Folk Museum and the Transport Museum. The Folk Museum endeavours to illustrate the way of life and traditions of the people in Northern Ireland, past and present, while the Transport Museum explores and exhibits methods of transport by land, sea and air, past and present.
Getting there:
By rail:
The nearest train station is Cultra Halt which is on the main Belfast to Bangor train line. From there it's a 2 minute walk to the Transport Galleries, or an uphill walk of about 15 minutes to the Folk Museum.
By bus:
There is a bus stop outside the museum entrance, on the main Belfast to Bangor road. Follow the path uphill to the Folk Museum for about a 10 minute walk, or downhill to the Transport Museum.
By car/taxi:
Follow the signs for the Westlink (M2/M3 direction), and keep to the right lanes and follow the road right on to the M3 bridge, from there take the Sydenham Bypass and head along the A2 for Bangor. Pass through Holywood and keep an eye out for the Culloden hotel, the museum is just after that.
More information can be found at: https://www.nmni.com/our-museums/ulster-folk-and-transport-museum/Home.aspx